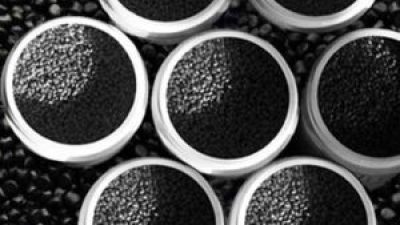 For those looking for expensive quality black masterbatches, Avi additives would be the right choice. Established in 2006, we've been the leading Black Masterbatches Manufacturers and exporters in the country. Our high-grade masterbatches are observed for their chastity, grade, and long-prevailing features. Black masterbatches are high engrossment of carbon black, naturally, 15 – 50 disconnected in thermoplastic resins which play as a carrier. Our Masterbatch works deliver cost-effective coloring and enrich the U.V. firmness and surviving properties in polyolefin applications.
Black masterbatches are finding a great application in the present plastic industry. They're fabricated using the innovation of carbon blacks, carrier resin, and some additives. Avi additives Pvt. Ltd is a pioneer in delivering a wide spectrum of highly loaded Black masterbatches.
By employing various types and grades of carbon, we can offer diverse grades and shades of black masterbatches making us the top Black Masterbatches Manufacturers in the country. To avail Best quality black masterbatches today, give us a call during our business hours.
| | |
| --- | --- |
| Pack Type | PP woven sack |
| Ageing time | 2 years |
| Filler Content | 0 to 40% |
| Melting Point | 120 – 230 |
| Carrier Resin | PE/PP/SAN/PET/PC/NYLON |
| Form | Round or Cylindrical Pallet |
Perfect jetness
UV protection
High thermal stability
Good electrical conductivity
Complete heat dissipation